Poseidonion Blog
Get a taste of our latest news!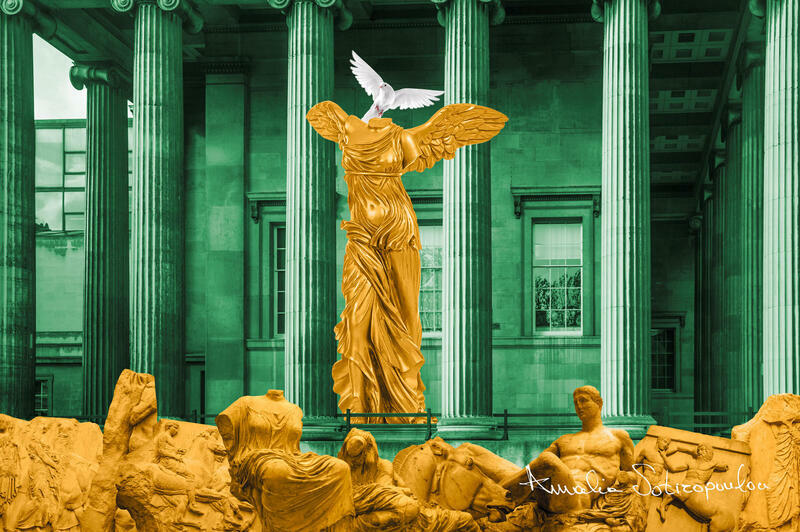 Artion Galleries at the Poseidonion Grand Hotel
For more than 100 years the Poseidonion Grand Hotel has been offering authentic hospitality experiences while also highlighting the incredible culture and artistry blossoming in Spetses and all over the country. Every year artistic initiatives increase, showcasing the nations rich culture and exceptional artistic potential and through participating in numerous collaborations with galleries and artists, the Poseidonion Grand Hotel continues to support both acclaimed artists and those who are newly emerging.
The Poseidonion Grand Hotel was delighted to once again welcome back Artion Galleries to continue our flourishing collaboration. Artion Galleries boasts locations in Athens, Thessaloniki, Mykonos, Geneva, and Cyprus and it has returned to the Poseidonion Grand Hotel with an enchanting new exhibition and collection. This will provide an opportunity for guests to discover beautiful art in the landmark location, while also re- affirming the cultural hub that Spetses is.
Finding its place in the emblematic space of the hotel is a mixed media photo exhibition entitled "Lost and Regained" by the emerging and original artist Amalia Sotiropoulou. Her work truly engages viewers through postmodernist aesthetics in unique photomontages and it demonstrates her striking ability to capture subjects that provoke and inspire, transferring them to new visual dimensions. Through a process of manipulation, re- situating, and blending the past and the present, Amalia successfully revitalises and immortalises elements of history and culture, reinventing antiquity, with the utmost respect for tradition.
The postmodern exhibition, curated by Clea Souyoultzoglou began on June 10th and will run until July 15th, with the opening night taking place this Saturday June 25th.
At the same time, currently on display is the stunning Kiki & Eros Jewellery Collection, by Kiki Tilemachos which seamlessly combines decisive beauty with passion and emotion to create a collection that boasts an elevated level of elegance and prestige in every jewel.
The Poseidonion Grand Hotel and Artion Galleries truly look forward to welcoming you for unique and enlightening explorations of beauty, art, culture, and emotion with this exhibition and all those to come.