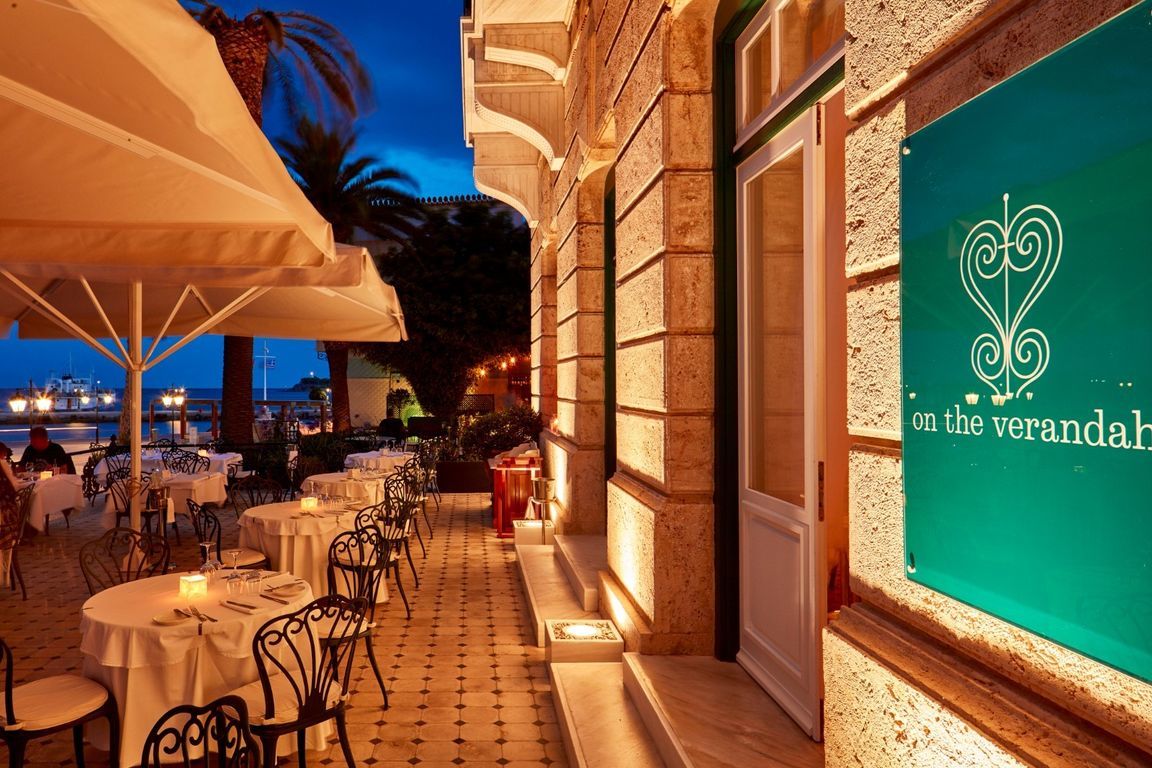 On the Verandah
Enjoy exceptional fine dining at On the Verandah, the multiple award-winning restaurant of the Poseidonion Grand Hotel.

Head chef Stamatis Marmarinos, winner of the 2016 New Talented Chef award (Toques d'Or), and his talented team of creative culinary professionals craft contemporary Greek dishes infused with local gastronomic traditions and the finest fresh ingredients.
Encounter classic seafront dining steeped in old world grace, with soft lighting and sunset views complementing the refined cuisine.
A perfect blend of food and setting, dinner at On the Verandah is a once-in-a-lifetime dining experience, initiating a shared journey of gastronomic discovery.
A vegan menu is also available.
Opening hours: Seasonal operation / end of May until mid-September
Reservations: +30 22980 74553, +30 695 7507267, restaurants@poseidonion.com

On_the_Verandah_Lunch_Menu.pdf
On_the_Verandah_Dinner_Menu.pdf
On_the_Verandah__Vegan_menu.pdf
On_the_Veranda_Wine_List.pdf
On_the_Verandah_Cocktail_List.pdf