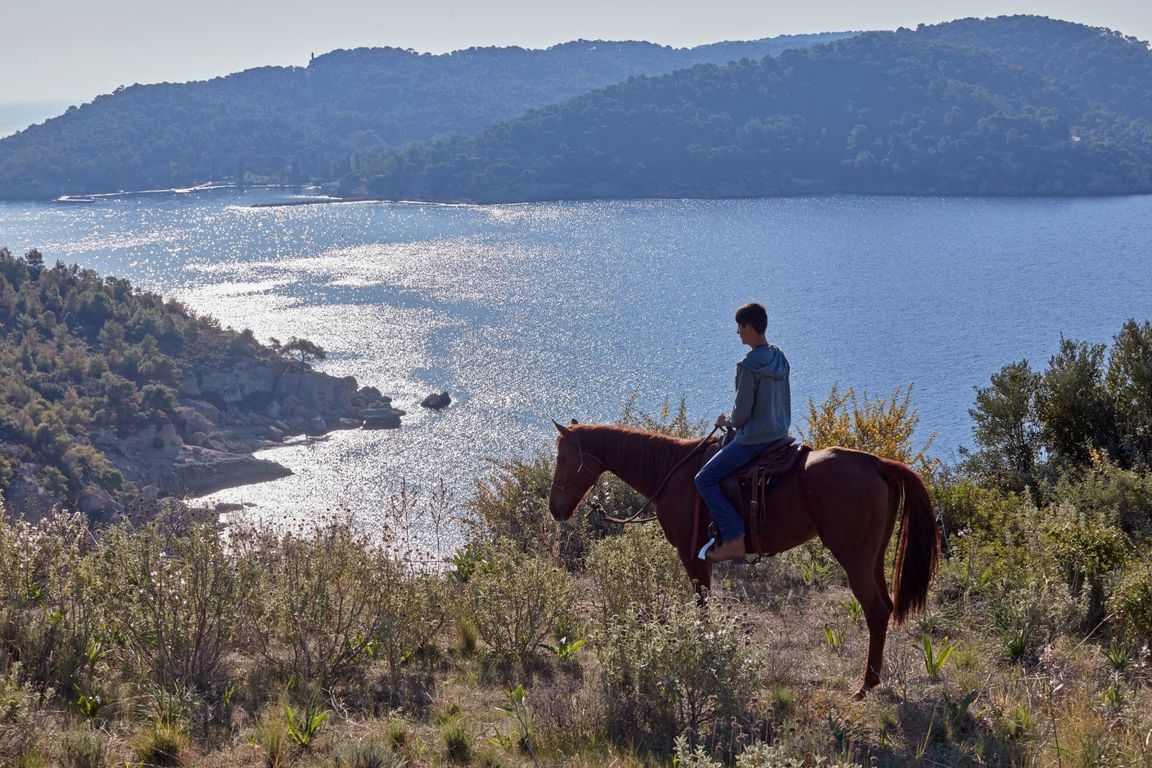 Horse riding
In a car-free island where cycling is everyone's favourite hobby, horseback riding is an ideal choice for those who dare to try something different. Take the chance to see the island's breathtaking beaches from above and let the reflections of the sun on the crystal clear blue waters of the Saronic Gulf mesmerise you.
Feel the light sea breeze as you choose your vantage point to stop and gaze at the sun's evening dive into the island's waters.
A delightful picnic in the slopes of Spetses will make you relish every moment of this experience to the fullest.
For further information please contact us at concierge@poseidonion.com