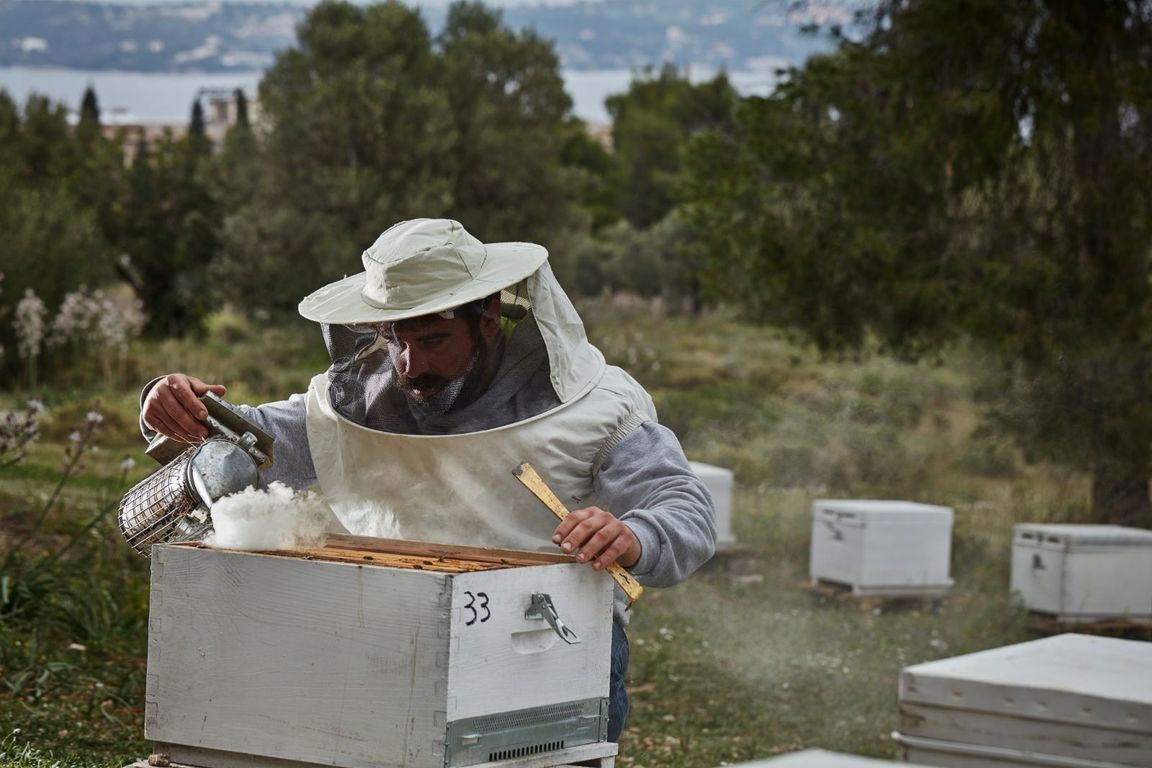 Beekeeping
Meet the art of beekeeping, a practice that has a long tradition in Greece due to the mild climate which creates the appropriate conditions
 for its development. Since ancient years, Greeks have recognized the nutrient value of honey for the human body. There are plenty of mythological references, which indicate the importance of honey in everyday life as a beneficial nutriment, but also its healing power. Nowadays, besides the professional apiarists, there are a lot of amateurs who keep the art of beekeeping alive.
During this workshop, you will have the opportunity to
 meet the unique organization of the bee population and discover the social structure of the honeybee colony. You will become familiar with many aspects of the art of beekeeping including its history, the tools and clothing used, the bee products, the inspection of the beehive and most importantly the process of extracting honey from honeycombs.

Participants: 2-4
Duration: 120'

Please feel free to contact us at concierge@poseidonion.com for further information.