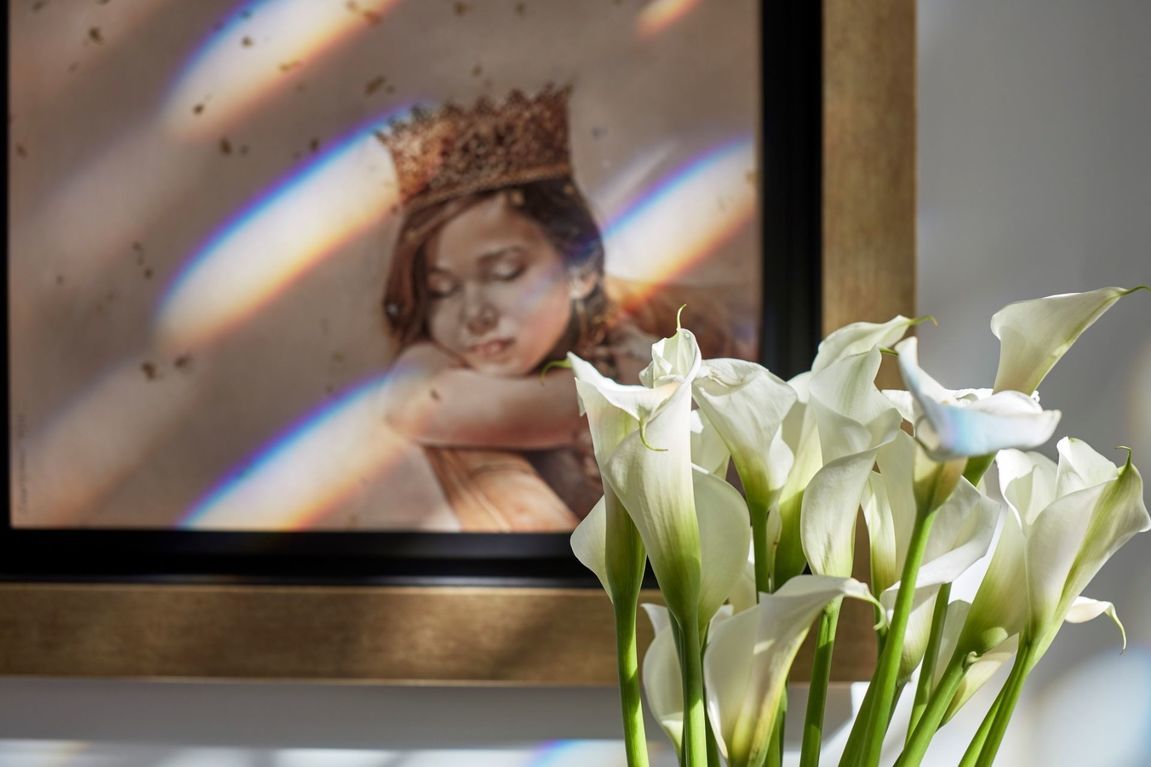 Art Exhibitions
Following two years of a very successful collaboration between Poseidonion Grand Hotel and Artion Galleries, we are happy to announce the scheduled events and exhibitions that are going to take place at the Artion Spetses located in the Poseidonion Grand Hotel during 2018 season.
All artworks exhibited are created especially for Artion Spetses during 2018.
Artion Spetses proudly announces that the Children Art Classes will continue this year for the months of July and August, intensifying the above activity and enhancing the teaching methods.
Artion Spetses is also presenting Essaim Bruyant, a company based in Geneva featuring a unique collection of art objects and scarves. In addition, it will proudly host a sculptural jewellery collection by the internationally renowned artist Minas.
Furthermore, in cooperation with Tsoclis Museum, Artion Spetses will co-host a number of interactive lectures, regarding the latest exhibition of Mr. Tsoclis that took place in The Athens Concert Hall (Megaron) in 2015 for his 85 years anniversary contribution to art, aiming at providing a platform for exchanging ideas between art lovers.
Have a look at this season's scheduled events and exhibitions!

Calendar
Solo Exhibition Danilo Martinis
Solo Exhibition Ciro Palumbo
Solo Exhibition Costas Tsoclis
Solo Exhibition Danae Megreli

Danilo Martinis
Born in Milan in 1976. Lives and works in Como. An original painting that is projected in real space surrounded by colours that give the great dynamic qualities forms. Martinis Danilo reveals considerable technical skill, geometric expressiveness is well marked, both in its use of colours that allow it to reach maximum spontaneity of language.
Martinis in his art lives on her own feelings: a painting taken from the precise, meticulous in detail, anchored in a way congenial to a substance of pictorial and plastic forms in flux, flowing shapes of contrasting charms of lights, one colour and contortions.
Danilo Martinis offers images of communication of feelings generated by their contact with nature and humanity, solitary figures, who live in a mysterious world of their own, in deeper emotional depths of the senses.
The Art of Danilo Martinis is a valuable indication to reach real art of our time.
Ciro Palumbo
Ciro Palumbo was born in Zurich in 1965. His artistic career was originally influenced by the poetics of the Metaphysical school of Giorgio de Chirico and Alberto Savinio, reinventing however those foundations with a personal and completely original interpretation. In his research, he proceeded through moments of contemplation and metaphyisical silences, contrasted by nocturnal and intimately wrought expressivity, where one can feel the clean break from the silent immobility which resides in the works of the Pictor Optimus. His art represents therefore stages on which objects are carriers of oniric symbolism. Ciro Palumbo is not just a painter, but indeed a poet who reflects, reacts and composes to unite metaphor, the elusiveness of time, and the immenseness of space, showing thus his ability to give a close observation not so much of nature, but rather the imaginative impressions that come from memory.
The artist's first exhibition was in 1994, and he has had scores of solo exhibitions all over Italy. In 2011, he participated in the 54th Biennale di Venezia, representing Piedmont.
Among his international exhibitions, he work has been shown at the Artexpo in New York and Context Art in Miami, and he has had solo exhibitions in Providence (USA) and in Bellinzona (Switzerland). Some works by Palumbo are part of the collection of the "Fondazione Credito Bergamasco", at the "Civica Galleria d'Arte Moderna G. Sciortino" in Monreale (Pa), and at MACS in Catania. The artist currently resides and works in Torino.
Costas Tsoclis
Born 1930 in Athens. Studied at the Athens Academy of Fine Arts (1948-54) under Moralis. Lived and worked in Rome (1957-60) with a scholarship from the State Scholarships Foundation, then moved to Paris, where he lived until 1976. Went to Berlin with a DAAD scholarship (1971-2), then divided his time between Athens and Paris until 1983. Has spent increasingly long periods in Greece ever since. Has shown his work in solo exhibitions in the largest cities in Europe and the United States, and taken part in major international group events, including Paris Biennale (1963, 1965), Sao Paulo Biennale (1965), Documenta (Kassel 1975). Represented Greece at the Venice Biennale 1986, with Karas. Tribute to his youthful work (1950-9) presented by the Frysira Museum (2001). Major retrospective of his work in the National Museum of Contemporary Art (2001). Has been a member of the Sigma group. His works for public spaces include the forecourt of the Archaeological Museum, Thessaloniki (1988), and the Ethnikis Amynis underground railway station, Athens (2000).
One of the most famous Greek artists of the first post-war generation, Tsoclis got to know contemporary art trends in their birthplace. Yet his own work represents none of them, though it carries hints of conceptual art, nouveau realisme, and pop art. Although the third dimension was very quickly added to his canvases, his compositions were still characterised by a painterly approach. An element of trompe l'oeil runs through his entire oeuvre, not in the traditional sense of the transferring of three dimensions to a flat surface, but by dissolving the boundaries between the painted and the real space. Since 1985, he has been using video images to include the element of time in his work.
Danae Megreli
Danae Megreli studied painting, sculpture and art education at the School of Fine Arts in Athens, graduating in 2009, as well as directing at the Lykourgos Stavrakos Film School, where she was offered a scholarship. Since 2010, she is a member of the Chamber of Fine Arts in Greece and a member of the Video Art Graduates of the School of Fine Arts.
Since 2000, and while still a student, Danae presented her work in numerous group exhibitions in galleries and exhibition spaces in Athens as well as other cities in Europe. She has participated in the Drama Film Festival, and in other international short film festivals. Her first solo show was in Athens in 2014.