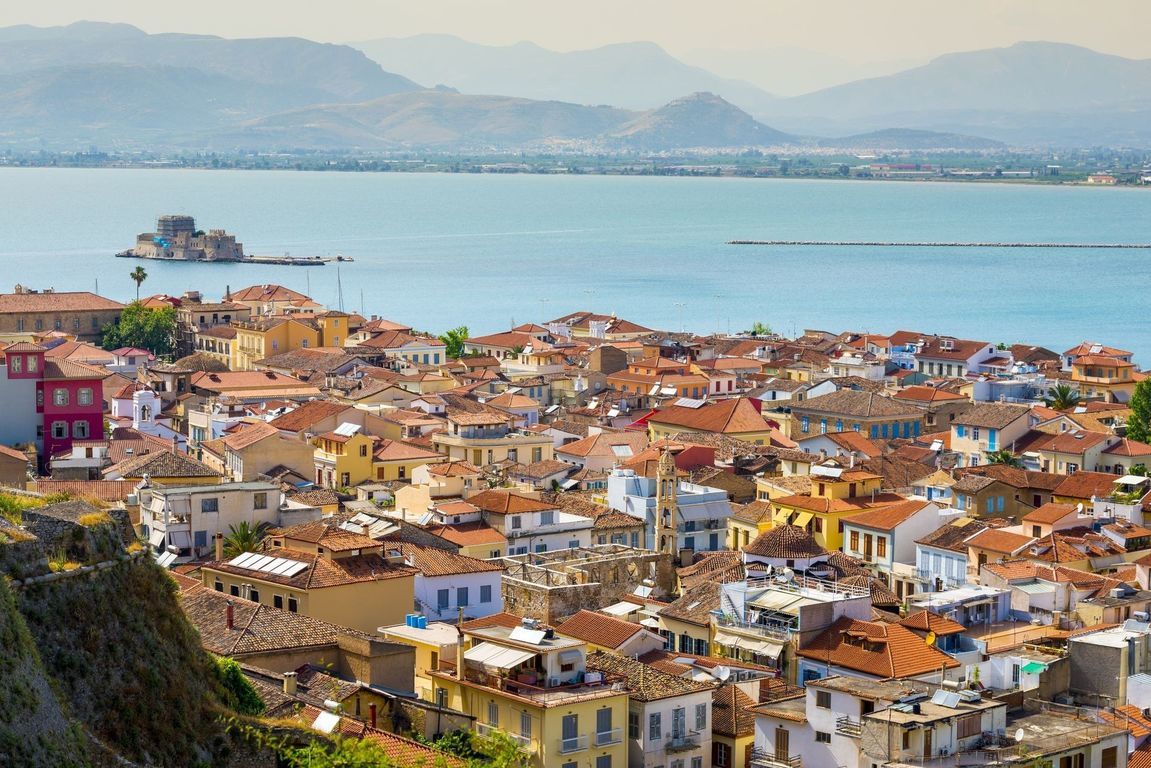 Naflpio Town
Nafplio is located a short one and a half hour drive from Spetses. The picturesque seaside town is known for being the first capital of Greece from the start of the Greek Revolution in 1821 until 1834. Apart from the magnificent Constitution Square and the impressive architectural buildings, Nafplio has significant folklore museums, most notably the "Koboloi" Museum with a collection of over 1,000 worry beads from the 18th and 20th century and also the Peloponnese Folklore Museum, the largest in Greece. Finally, visitors can take a short boat ride across to Bourtzi Castle, which is located a few miles off the main port.
Useful Info:
A stroll in the main Constitution Square is a must for visitors as well as stopping off for a traditional Greek coffee at the "Hellas" coffee shop. One of the oldest of its kind in Greece, the café has been used as a set for a series of popular and successful TV commercials for Loumidi Greek coffee, one of the country's best selling coffee brands.
The Folklore Museum exhibits over 20.000 items of regional art, traditional costumes and embroided woven articles, as well as an excellent museum shop for traditional gifts and souvenirs.
Also of historical importance is the "Bourtzi". Bourtzi Castle (meaning "tower" in Turkish) was built in 1473 as a fortification against pirates and invaders from the sea. In summer the castle features many cultural events including a popular summer music festival.
The building of the National Bank of Greece in Nafplio is the only one of its kind in the world built in the Mycenaean Revival architectural style.