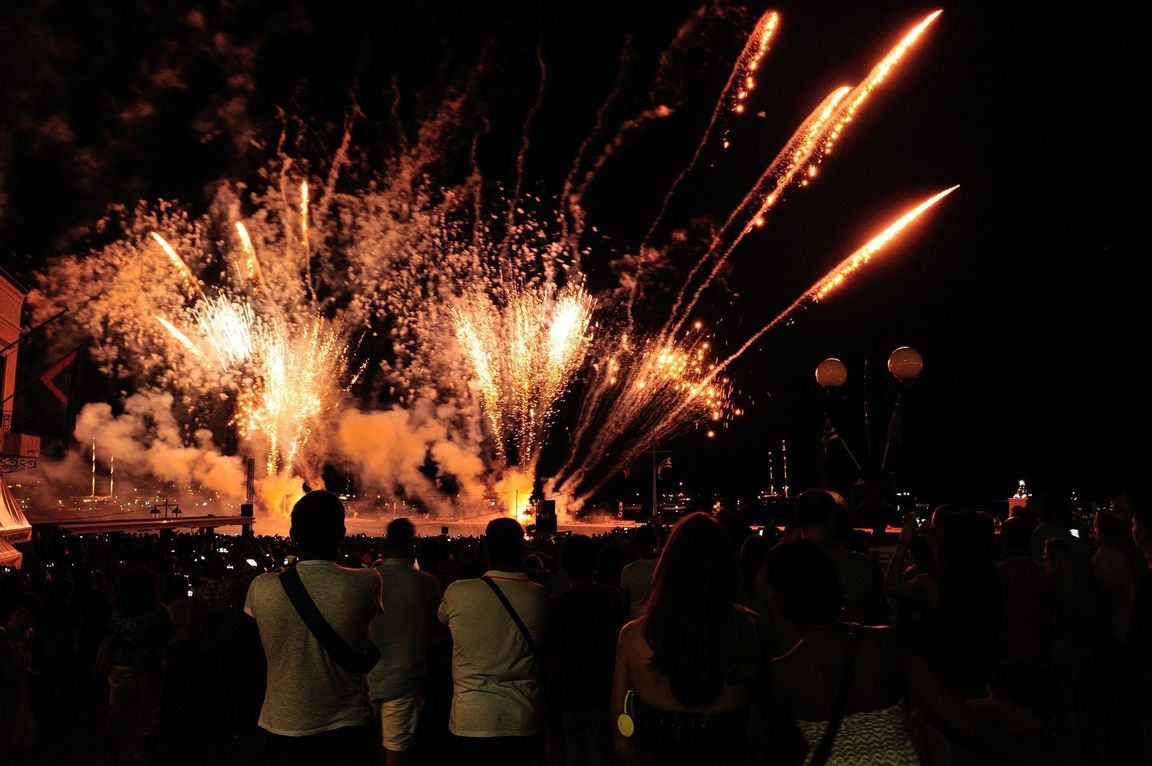 Armata
The island of Spetses played an integral part in the Greek revolution from the Ottoman rule and the subsequent birth of the modern Greek state. When in 1821 the Greek revolution broke out, Spetses was the first of the Greek islands that raised the flag of the Revolution the morning of April 3rd 1821, in the patron saint church of St. Nicholas, located in the old harbour.
Every year, the second weekend of September is dedicated to commemorating the events of the battle of Sept. 8, 1822, in which the Turkish flotilla was torched. The events culminate with a re-enactment of the burning of the Turkish flagship in the harbor. Even today, most traditional fishing boats and sea-taxis hoist the blue and red flag of the revolution. The blue signifies freedom and the red signifies blood, along with the words, "Freedom or Death".
All the events related to the Armata Festival are taking place in front of the Poseidonion Grand Hotel, at Poseidonion Square.
Book now your stay for Armata festival and experience this unique moments of historical celebration!