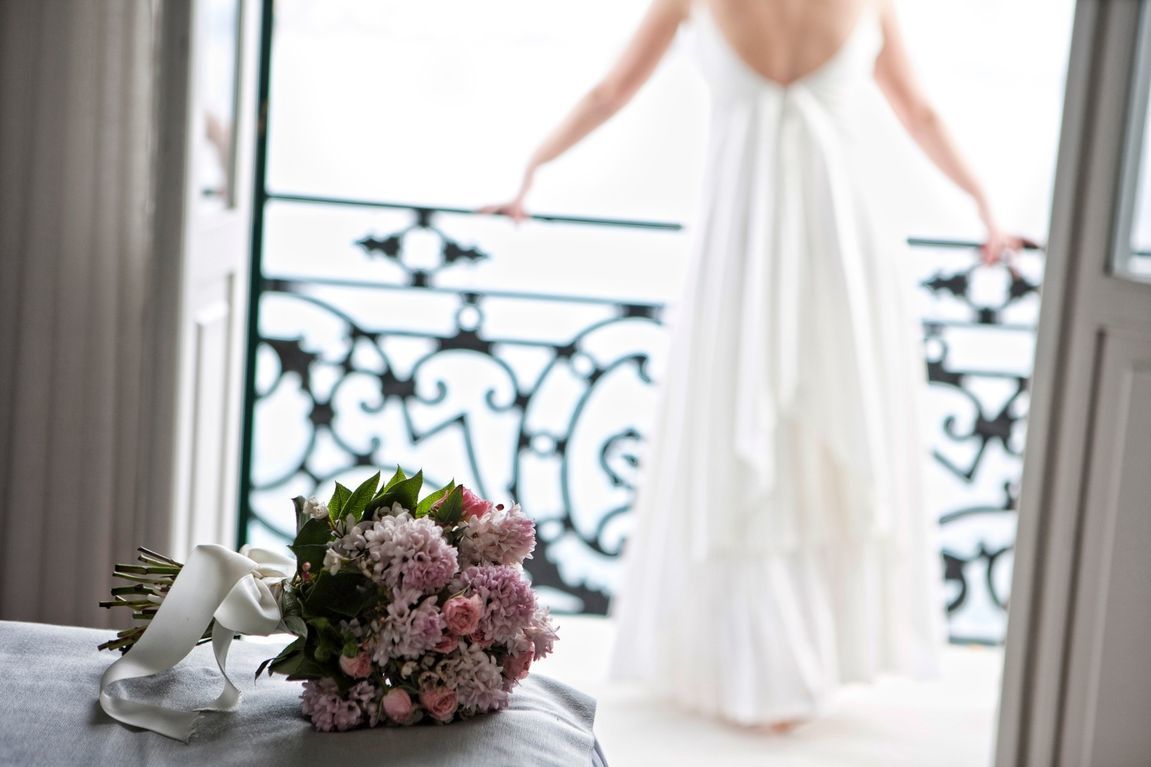 Weddings
With its ambience of refined luxury and impeccable service, the Poseidonion Grand Hotel is the ultimate venue for your Spetses wedding celebration, ensuring that both you and your guests savour every moment. Weddings at the hotel are truly unique with brides slowly walking down the antique marble staircase, while guests cheer and throw flowers.
You can trust Poseidonion Grand Hotel's specialists to devote their attention to every aspect of your special day. Our expert designers can prepare the decoration and floral arrangements including your Art de la Table preferences to create the atmosphere you desire.
For further information on weddings and christenings please contact us at events@poseidonion.com or at +30 6937 467118 in order to schedule a meeting.
Bridal Package from Asian Spa Resort
Moreover, in order to look and feel fresh on such a special day for you, Asian Spa Resorts offers the following special package including:
- ila Ananda Face Therapy
- Back Rejuvenation
- Cucumber Cooling Wrap
Packed with active marine ingredients that form tiny pearls, this truly unique facial will ensure your skin feels lithe, nourished and deeply moisturized. A blissful treat, your face is assured of a luminescence that exudes vitality and health.
Duration: 1 hr and 40 min
For more info, please feel free to contact us at +30 6937 467118 or mail us at events@poseidonion.com
Bridal Hairstyle from Poseidonia Hairworks
Your wedding day is one of the most important and memorable days in your life. Poseidonia Hairworks' team is totally dedicated to ensure you will have the perfect hairstyle that will make you feel amazing.
Our hair experts will propose the most gorgeous new bridal hair ideas in order to have the wedding look of your dreams.
For more info, please feel free to contact us at +30 6937 467118 or mail us at events@poseidonion.com