Poseidonion Blog
Get a taste of our latest news!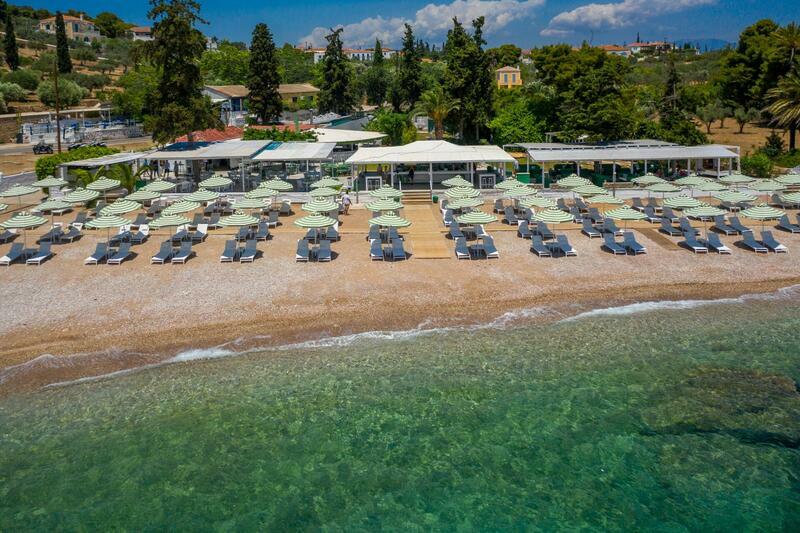 Dive into summer at the Paradise Beach Spetses
Paradise Beach is a seaside bar, lounge and restaurant in Agia Marina, Spetses. The signature splendour of Poseidonion Grand Hotel is brought to the beach with this laid back and cosmopolitan summer destination, perfect for all-day fun in the sun. Framed by the verdant greens of the countryside of Spetses, Paradise Beach is an idyllic retreat from the buzz of the island, only a 25-minute walk from the Poseidonion Grand Hotel.
With crystal clear waters and a gentle breeze blowing through the surrounding pine groves, Paradise Beach is a space of natural tranquillity. After diving into the Saronic, guests can enjoy a curated selection of signature cocktails from the team behind the Athenian favourite Mr.Fox the Bar. Enjoy the stylish atmosphere of a Mediterranean beach bar as it blends with the high-end services of Poseidonion Grand Hotel.
Food lovers find a home at Paradise Beach, discovering gastronomic delights from morning till night. Chef Tasos Boufis has created a luxurious menu that compliments the seaside surroundings with Greek and international classics, contemporary flavours and fresh produce from our farm, the Bostani. As the day closes, sample delicious seafood at the Sushi Bar and sit back as the sun paints the sky pink, purple and gold. Dinner is now served on Fridays and Saturdays, making Paradise Beach the ultimate destination for long summer days and fun-filled summer nights.