Poseidonion Blog
Get a taste of our latest news!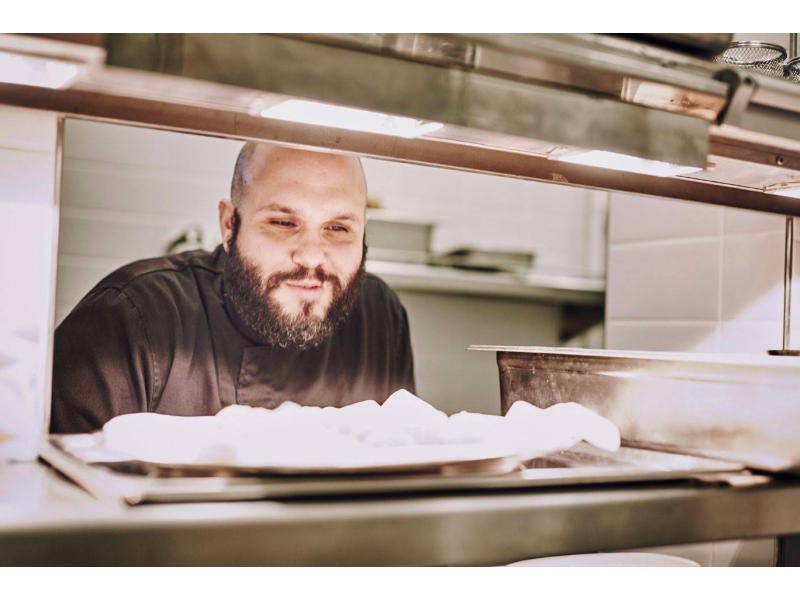 Days of Awarded Gastronomy 2016
The last month of spring is about to be an ode to gastronomy here in Poseidonion Grand Hotel. Twice a winner, Poseidonion Grand Hotel with its Greek Cuisine awarded "On the Verandah" and this year's New Talented Chef Stamatis Marmarinos, just before the official opening, are participating in Awarded Gastronomy Days 2016, organised by Athinorama Magazine. This special menu is just a glimpse of what is coming up. Organic ingredients from the Poseidonion Farm and the wider region dominate the menu yet another year and fill with flavours and aromas the Contemporary Greek Cuisine inspired dishes by Stamatis Marmarinos.

MENU

A Walk in the Farm
Organic vegetables from our farm in various textures


Μantineia, Bosinakis Winery, P.D.O Μantineia
Moschofilero

En Route to the Island
Manestra pasta from Traheia, shrimp from Koilada, tamarix from Costa and fish straight from our caique boat

Crispy Spetsiota
Sea bass with local bread crust, basil & tomato

Biferno, Tor Del Colle, D.O.C. Biferno, Campobasso Molise
montepulciano, Aglianico

Tea with Lemon … "On the Verandah"
Lemon cream, meringue, iced tea and strawberry sorbet


"The Verve Negroni" by The Gin Joint
Gin, savoury scented vermouth, strawberry and verbena, Campari

4 course menu
38 / person

Paired with 2 glasses of wine and a cocktail
50 / person

Dates: 10/5 & 11/5, 17/5 & 18/5, 24/5 & 25/5, 31/5 & 1/6
Information & Reservations: +30 6957 507267