Poseidonion Blog
Get a taste of our latest news!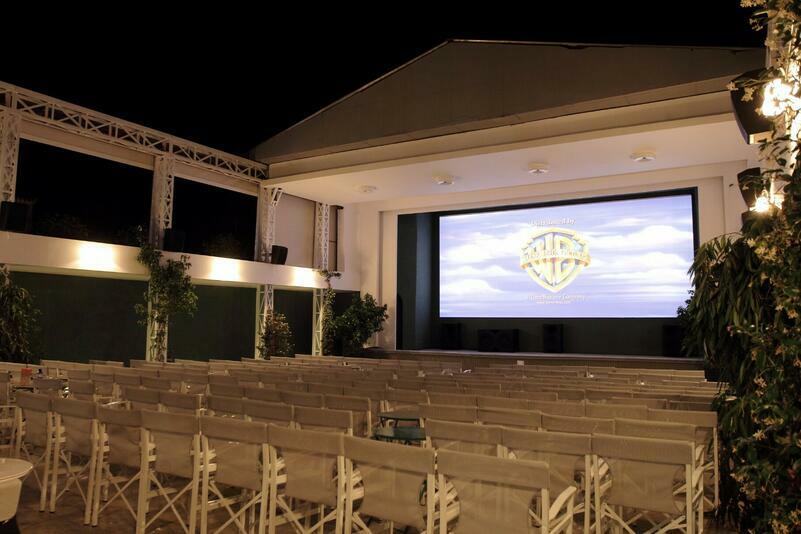 Cine Titania
Summer nights in Greece mesmerise all those who experience them with an encapsulating atmosphere that perfectly concludes the long hot days. The aromas of fresh basil, and blooming flowers as well as the refreshing breeze create the perfect location in which to enjoy starlit nights at the island's favourite open-air cinema.
Ciné Titania, Spetses' emblematic outdoor cinema will open its doors once again to welcome you on Thursday 26 May 2022. The charming cinema was given a new lease of life in 2017 when it was taken on by the Poseidonion Grand Hotel and since then it has been providing guests from around the world with one-of-a-kind open-air cinematic experiences.
At Ciné Titania the past and the present blend, with the latest technology meeting the charming atmosphere of Greek open air cinemas, providing the perfect place to relax surrounded by blooming flowers. Visitors journey to another world which is only enhanced by the wide range of movies on show including new releases and global cinematic selections.
The ideal gathering spot for friends and families to enjoy unique evenings complete with delicious movie bites and signature beverages under the night sky awaits.
We look forward to welcoming you this Thursday and throughout the summer.
Opening dynamically Thursday 26 May with a premier of Top Gun: Maverick