Poseidonion Blog
Get a taste of our latest news!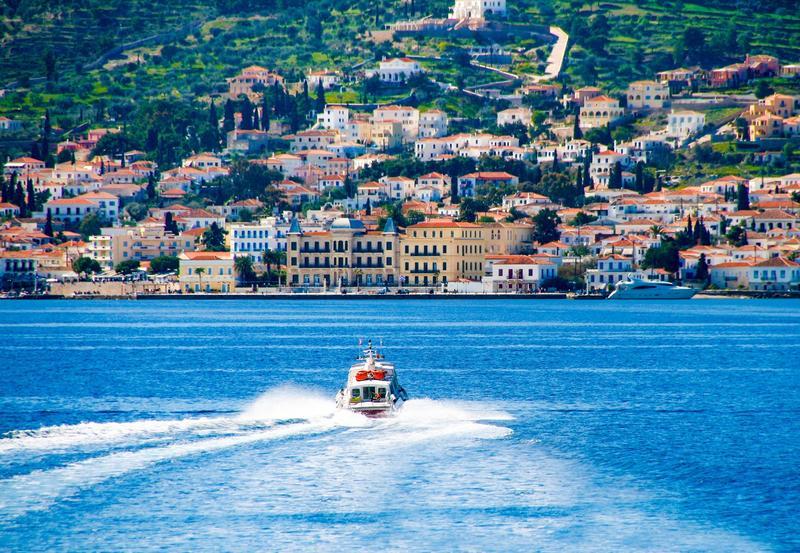 Celebrate Easter on the Island of the Aromas
As Spetses falls into full bloom and the warm spring sunshine casts its rays over the pine tree forest, it is a delightful time of year to celebrate Orthodox Easter.
Book your stay at the Poseidonion Grand Hotel and join us to experience a culinary festival like no other on the beautiful island of aromas!
Good Friday
The solemn atmosphere of Holy Week culminates in the re-enactment of the 'passion' on Good Friday, when a candlelit procession of flower-decorated biers depart from the island's small chapels and converge in the main Poseidonion Square. We invite you to reflect on this remarkable event in the Library Brasserie with a selection of appetising lenten dishes.
Click here to see the menu
Holy Saturday
Holy Saturday is a solemn day up until the resurrection mass at midnight, where the darkness is punctuated by candlelight and jubilant cries, accompanied by a spectacular fireworks display. Afterwards, join the culinary celebration at our special resurrection dinner.
Click here to see the menu
Easter Sunday
The festivities continue on Easter Sunday, an occasion for rejoicing and experiencing traditional Greek dishes! We welcome guests to savour a rich Easter buffet served in style at On the Verandah and the Palms Bar.
Click here to see the menu
Easter Monday Brunch
The finale to the weekend is a delectable Easter Monday brunch, the ideal way to conclude the festive occasion and to refresh you for the week ahead.
Pop-Up Bar by Baba Au Rum
From Holy Saturday until Easter Monday, the Poseidonion Grand Hotel will be joined by Baba Au Rum, one of the 50 best bars in the world. The extra special Easter pop-up bar will enhance the celebrations with a signature cocktail list.
For restaurant reservations contact: restaurants@poseidonion.com or call +30 6957507267
The Poseidonion Grand Hotel is proud to offer accommodation options to suit the expectations of every guest. Perfect for an idyllic long weekend, visitors can choose from the stunning Sea View, Side Sea View and Garden View rooms as well as Superior and Family suites. Guests can also select from our luxurious Royal Suite, and spectacular La Cupola Suite with sky window, while those who seek a full VIP experience will enjoy our VIP Suites. Experience the best of the natural sunlight of spring and breathtaking panoramic views of the Argosaronic Gulf from the elegant Tower Room, or swim in private in the Pool Suite.
Book your stay here