Poseidonion Blog
Get a taste of our latest news!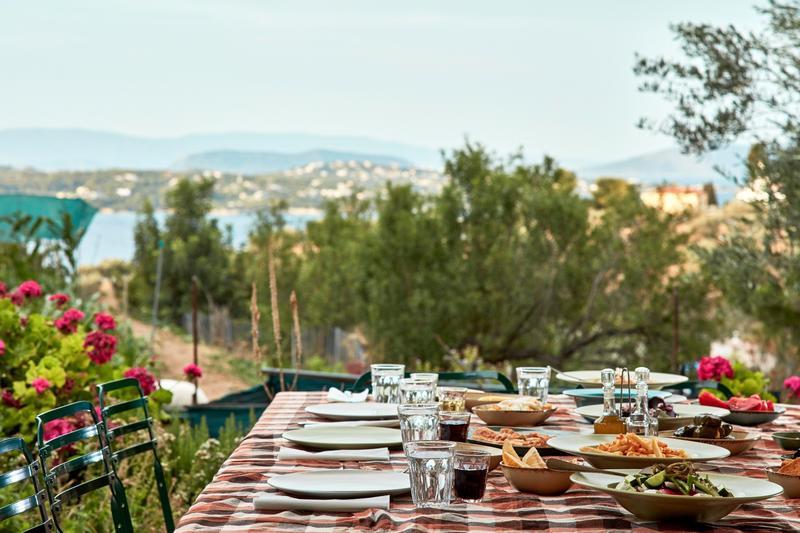 Bostani
The Poseidonion Grand hotel invites its guests to discover the authentic flavour and tastes of Spetses, also known as the Island of Aromas, with its Bostani Farm-to-Table dining experience. Inspired by the traditional dishes of urban life and rural island flavours, the hotel has established its own organic farm where it cultivates a variety of vegetables that are widely used throughout its cuisine. The beauty of the experience is that guests can visit the farm, freshly select and pick their own fresh produce, and have the hotel's chef and team prepare a truly rustic meal on the very spot. This farm to table experience not only increases the appreciation of natural, fresh ingredients but also provides an al fresco dining experience unlike any other.


The Bostani combines the flavours of the Spetses soil and the elevation of simple ingredients to a delicious lunch or dinner. A visit to the Bostani is not only a chance for guests to enjoy a unique day out amongst the beautiful scenery of the island but is also a concerted commitment by the Poseidonion Grand hotel to encourage visitors to discover the traditional cuisine of the region.


Guests are able to enjoy the Bostani experience by prior arrangement with the hotel's Reception or by calling at +30 6957 507267.