Poseidonion Blog
Get a taste of our latest news!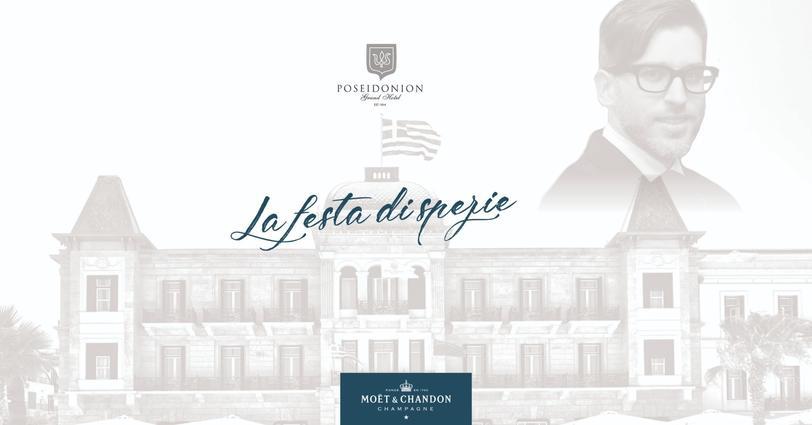 A unique Moët dinner with Nikolas Giannopoulos at On the Verandah
On the 23-24 August 2018, the distinguished Greek sommelier Nicolas Giannopoulos will be resident at the Poseidonion Grand Hotel and present a special champagne dinner at the On the Verandah restaurant.
For two days, restaurant guests will have the opportunity to experience exceptional food pairings with a selection of champagne from the Moët & Chandon Grand Vintage collection and beyond.
Nikolas Giannopoulos, Brand Ambassador for Moët Hennessy on behalf of AMVYX, the largest Greek spirits import and distribution company as well as the exclusive representative of Moët & Chandon in Greece, will introduce friends of the Poseidonion to the internationally renowned French winery. The esteemed sommelier will be harmoniously matching some of the most famous sparkling wines with a special tasting menu at On the Verandah.
On the most picturesque verandah on Spetses, fine dining lovers will taste among others 3 different years of the Moët Grand Vintage collection alongside delicious dishes such as crab with fennel, tomatoes and béarnaise sauce, scallops with onion, apricot and Parmesan and duck with celeriac, cherry and spices, all ideally completing the experience.
Click on the link to see the menu
Price per person: €150
Reservations: +30 22980 74553, +30 695 7507267, verandah@poseidonion.com, restaurants@poseidonion.com