Poseidonion Blog
Get a taste of our latest news!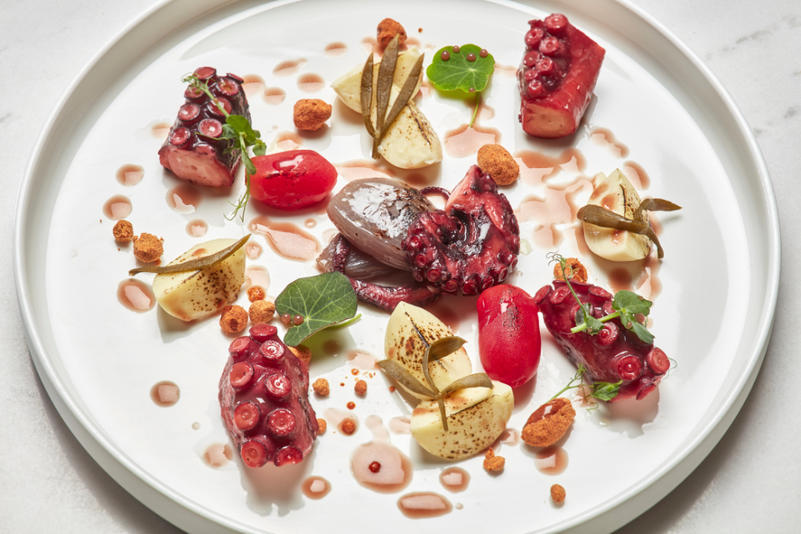 Another Greek Cuisine Award for On The Verandah
For the third consecutive year, the Poseidonion Grand Hotel's restaurant On The Verandah was amongst the receipients of the highly regarded Greek Cuisine Awards by Athinorama. This distinction serves as recognition of the creative talents of chef Stamatis Marmarinos and the commitment and dedication of the hotel's team.
From the elegant seafront setting to the attentive inception of each dish, the team at On The Verandah are devoted to providing an exceptional gastronomic experience. This award affirms the philosophy of chef Stamatis Marmarinos that flavour and fresh ingredients are of paramount importance. The team pride themselves on their menus, which combine traditional Greek cuisine with a contemporary twist to create something truly unique.
The contrast of concepts brought harmoniously together on the Poseidonion's historic verandah is the cornerstone of the award-winning restaurant's approach. Using only the best produce from the Poseidonion's own organic farm, as well as that of local and regional producers, On The Verandah serves authentic Greek flavours with a modern interpretation.
As the new season starts, this prestigious accolade is sure to serve as further motivation for the team to continue to deliver inspiring dishes in the most enchanting spot on Spetses.