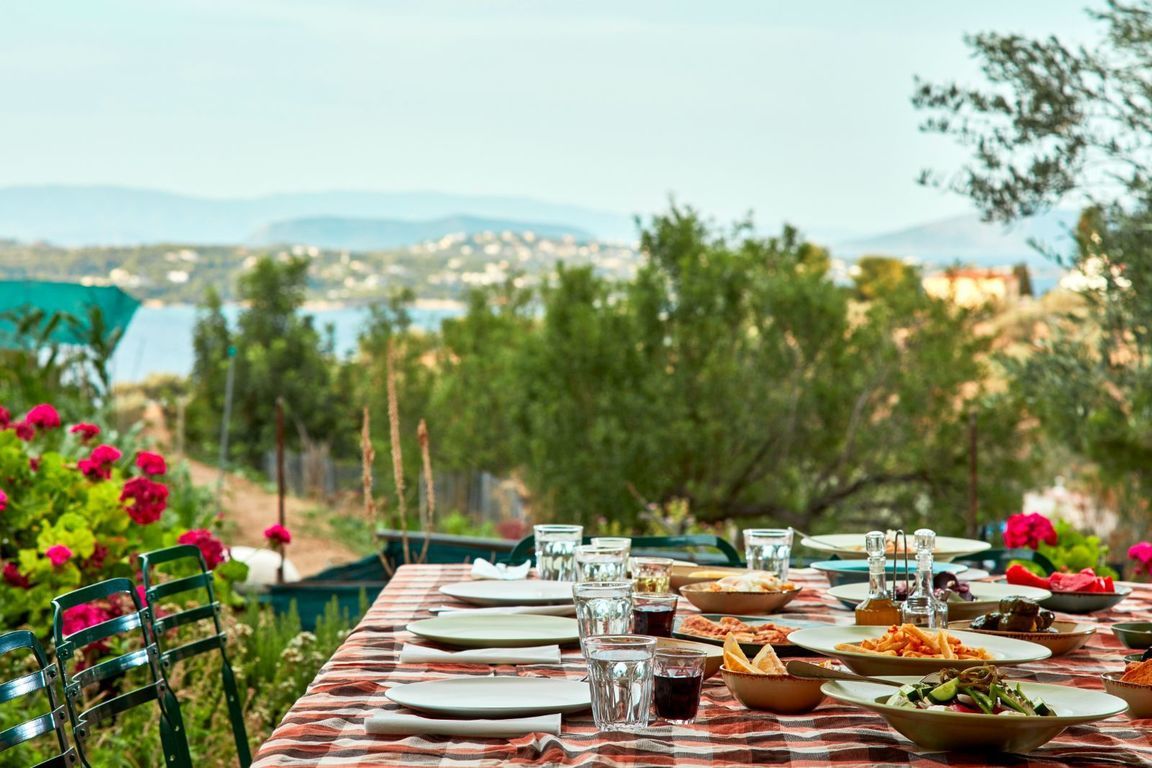 Bostani | Farm-to-table Restaurant
Farm-to-table is the cornerstone of Greek culinary tradition, but we've gone an extra step to offer the unparalleled freshness of farm-to-table dining. Stroll through a vegetable patch and pick perfectly ripened tomatoes straight from the vine, snap a crisp courgette off its stem, or snip a leafy sprig of savory for a salad; food doesn't get any fresher than this! Rows of tomatoes, peppers, courgettes and aubergines bordered by aromatic herbs like basil, marjoram and thyme create the picture-perfect rustic setting for a true al fresco meal. Inhale the herb-scented air as you take a seat on the dining terrace next to the vegetable patch and revel in the expansiveness of the sweeping view over the island framed by olive trees and pines, with the clear blue sky as your ceiling.
The menu is limited to dishes based around seasonal produce, which rotates to cruciferous and root vegetables in winter, and eggs laid by our free-range hens. Taste the earth's goodness in propyra drizzled with extra-virgin olive oil from Ermioni. The wholewheat bread flavoured with black pepper and aniseed is made according to a traditional recipe, which can only be found in Spetses. Local cheeses sourced from small producers in hamlets of the Aderes rising in the distant Peloponnese enhance the flavors of this bucolic feast.
Days of Operation: Tuesday, Thursday and Saturday, upon reservations only (September 2017)
Information - reservations: +30 6957 507267
Bostani_Menu.pdf